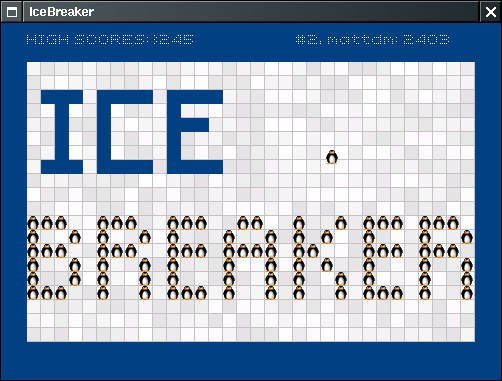 Quick Download:
Beta version available (with themes!):
See the download page for information on (and of course easy download of) the public beta release of the upcoming version 2.0. Or download a stable version from below.
Stable version (no themes support):
Trouble downloading? Try right-clicking on the link and picking "Save Target As".
GPG key: BULinux-GPG-KEY
See the download page for other CPUs, other Linux distributions, other operating systems, SDL source, and some mindless chatter.
Vote for IceBreaker:
Linux Journal's 2002 Reader's Choice Awards are open for voting. IceBreaker is sadly not an option, but there's a write-in space, so you know what to do. Vote please! (Thanks!)